DeLisi Dental
When it comes to finding a dentist in Philadelphia to look after the smiles of your family, it is important to choose a professional who offers a comprehensive range of services and who has an established reputation for excellence. At DeLisi Dental, we are committed to delivering the highest quality of dental care. Providing the latest dental services, from preventive and restorative treatments, to cosmetic options yielding stunning results, as well as laser dentistry, our office is a one-stop resource for the dental needs of the entire family. Warmly welcoming patients of all ages to our state-of-the-art facility, we look forward to becoming your family's trusted dental care provider.
Dr. John Alexander Takacs, a native of South Philadelphia, always dreamed of opening a dental practice in his hometown. Earning his Bachelor's degree in Biology from Villanova University in 2008, Dr. Takacs attended Temple's Kornberg School of Dentistry and graduated in 2013. Upon completion of his dental school education, Dr. Takacs practiced in Lancaster, PA and Medford, NJ before moving to South Philadelphia. He is a member of the American Dental Association, the New Jersey Dental Association, and the SDJA.
Dr.Takacs emphasizes a preventive approach to dental care and encourages patients to come in twice a year for routine checkups and professional dental cleanings. This is the single best way for the experienced dental team at DeLisi dental to keep an eye on your oral health. With a periodic and thorough examination of your teeth, gums, and jaw, any signs of developing dental problems can be detected early when they are typically easiest to treat. As an added level of protection for our pediatric patients, we provide dental sealants to shield the chewing surfaces of the newly erupted molars and pre-molars from decay as well as fluoride therapy to strengthen the developing enamel.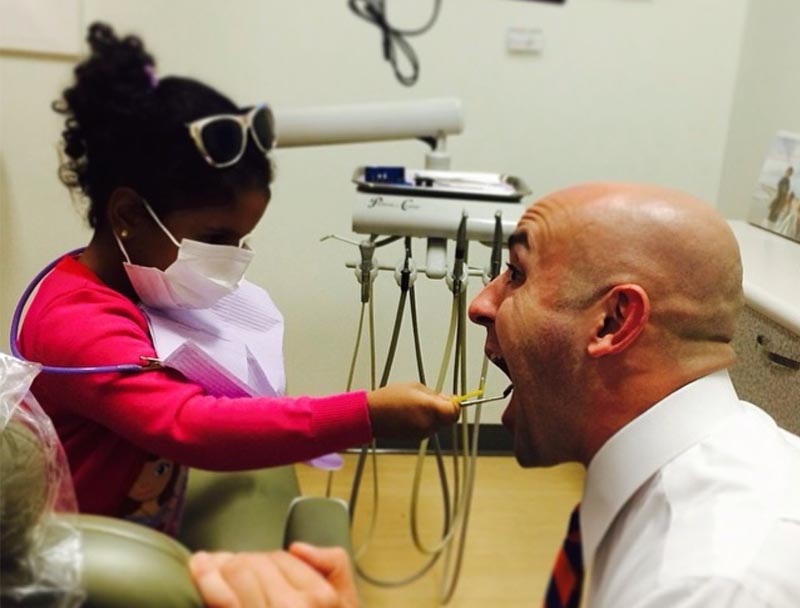 As your dentist in Philadelphia, DeLisi Dental also offers a wide range of the latest cosmetic dental services. These days, cosmetic dental procedures are able to eliminate a range of dental imperfections to improve and transform the appearance of your smile. As a skilled and experienced professional, Dr. Takacs is able to combine the art and the science of dentistry to give you teeth that are as beautiful as they are healthy. Smile makeover options available at DeLisi Dental include: tooth-colored fillings, professional teeth whitening, porcelain veneers and dental crowns.
If missing teeth are affecting your appearance and posing challenges to your daily life, our office also provides excellent solutions to help you to reestablish a complete smile. Allow us to help restore the appearance and function of your smile with our premium bridges, partial and full dentures.
Offering state-of-the-art dental care, Dr. Takacs maintains a position at the forefront of the latest dental technology and most advanced treatment modalities. Using dental lasers in our office allows us to provide a gentler and less anxiety-producing alternative to some of the more traditional methods of care. Dental lasers operate without heat, vibration, noise, or discomfort associated with other dental tools, which is ideal for individuals who become apprehensive when it comes to visiting the dentist.
Our office also welcomes emergency patients. Whether you're suffering from a toothache, dental infection, chipped or fractured tooth, jaw pain, or even a broken denture or a dental crown that fell out, our emergency dentist in Philadelphia is here for you and will schedule you for prompt care.
If you live in Philadelphia or the nearby areas of Darby, Camden, Gloucester City, Yeadon, or Collingswood, and you're in need of a dentist that can address the needs of the entire family, consider DeLisi Dental.
Philadelphia is the largest city in Pennsylvania and the sixth most populous city in the U.S. Philadelphia is a warm and welcoming community with tons of local culture. Whether you visit the Liberty Bell or the Philadelphia Museum of Art, we are confident you will find something you love in this historic city.
At DeLisi Dental, we work with and accept most PPO insurance plans. To learn if we accept yours, call our office today. Our friendly staff will be more than glad to assist you.